Pasta Fusilli Avellinesi with Puttanesca Sauce
Cooking Time: Recipe 25 mins / Pasta: 13 - 15 mins 
Serves: 6
INGREDIENTS:
500gr Squisito Fusilli Avellinesi.
1 brown onion finely chopped
2 garlic cloves finely chopped
4 Capriccio Anchovy filets chopped
1 long red chilli seeded and finely chopped
400g can diced tomatoes
1 tablespoon Colavita Capers
80gr Acorsa mixed Olives pitted and cut in half
1/4 cup shredded basil and extra to serve.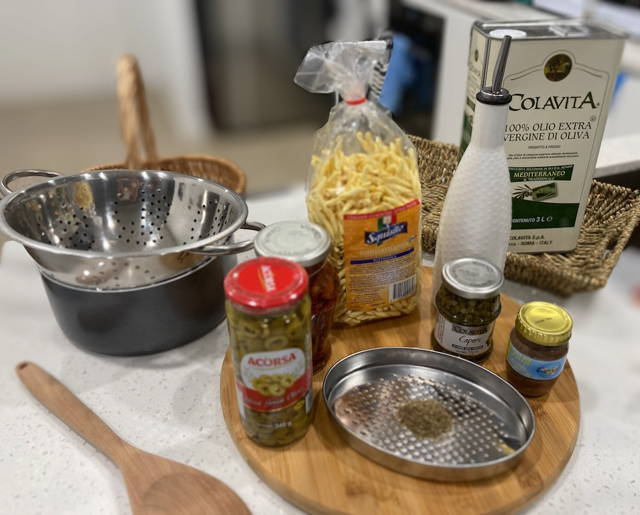 METHOD:
Cook pasta in plenty of boiling salted water.
Meanwhile, heat oil in a large frying pan over medium-high heat.
Add onion and cook until onion softens. 
Add garlic, anchovy and chilli.
Cook, stirring for 1 minute.
Add tomatoes, capers and olives, stirring, until the sauce comes to the boil.
Season
Add the cooked pasta to the sauce and basil and toss to combine.
Serve and garnish with basil.
Buon Appetito!